The festive season is in full swing and the Swartland is welcoming visitors from near and far. As a guide – and to make things a little bit easier – we've collated a list of our members who are open in the festive period, so you can plan your road trip to the land of wine and olives accordingly. We cannot wait to welcome you!
SWARTLAND WINERY
Swartland Winery is a true-blue South African stalwart that has stood the test of time. Originally established in 1948 by 15 members as the Swartland Co-operative in order to gain independence from KWV and ensure that they could deliver and press their own grapes, the winery has since evolved into a respected private wine company with three business units that offer their clients an all-in-one wine experience. LEARN MORE HERE.
24 December: 09:00-14:00
25 – 26 December: Closed
31 December: 09:00 – 14:00
1 January 2020: Closed
MULLINEUX & LEEU FAMILY WINES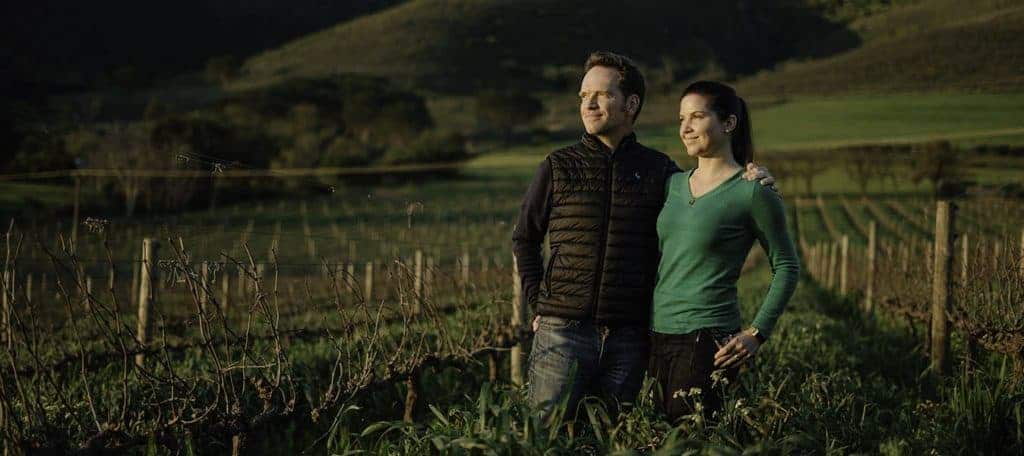 Chris and Andrea Mullineux from Mullineux & Leeu Family Wines are a force to be reckoned with. After all, when a winery takes home the Platter's Winery of the Year award three times in six years, it's time to sit up and take notice. Known for their hand-crafted wines from the granite- and schist-based soils of the Swartland, the passionate pair attribute their success to focussing on the expression of terroir and honing their craft from one harvest to the next. LEARN MORE HERE.
OLIVE BOUTIQUE
Affectionately referred to as 'the village mill' by Riebeek locals, the Olive Boutique prides itself on assisting olive growers of all shapes and sizes to extract extra virgin oil that Derek and his long-time partner Susan Aird racks and filters for everyone from local and regional olive enthusiasts and hobbyists, to emerging commercial olive farmers. LEARN MORE HERE.
24 December: 10:00-14:00
25 – 26 December: Closed
31 December: 10:00 – 16:00
1 January 2020: Closed
FYNBOS ESTATE
There are certain places in this world that hum with happy, healing energy – places where the frantic rat race of the world abates to allow space for joy to flood back in. Situated in a verdant and well-tended fold along one of the ridges of the Paardeberg in the Swartland, Fynbos Estate is such a place.
This is the home of Johan and Diana Simons, a retired molecular biologist and practising psychotherapist who had planned on growing some grapes and making a bit of wine for fun when they first moved out here to farm, but ended up establishing a gazetted nature reserve, organic winery, visitor's haven and spiritual sanctuary instead. LEARN MORE HERE.
FRANKI'S VINEYARDS
Just when you think you've got a handle on all the interesting folks out here in the Swartland, you head out to a farm outside Darling one sunny day, and find yourself face to face with an organic chemist who left behind the laboratory to get her hands dirty and turn winemaker on a solar farm that also happens to play host to a vintage car museum. Intrigued? So were we! LEARN MORE HERE.
HET VLOCK CASTEEL
Foodies, assemble! If you have a sincere and unbridled love for all things delectable and delicious, there is one Swartland destination that needs a space of honour at the top of your must-visit list. Please allow us to introduce Het Vlock Casteel – a beautiful family farm in Riebeek Kasteel where you can revel in the discovery of more than 200 home-made products that have been developed and produced right there on the premises by the inimitable Ansie Vlok and her passionate team of artisans. LEARN MORE HERE.
24 December: 09:00-14:00
25 – 26 December: Closed
31 December: 09:00 – 14:00
1 January 2020: Closed
RIEBEEK VALLEY WINE CO. WINE SHOP ON THE SQUARE
Riebeek Valley Wine Co. wines are available from an array of accessible outlets throughout the Western Cape and the rest of South Africa. However, if you want to come taste it right here in the sunny Swartland, you can do so at the cellar door or at the Wine Shop on the pretty town square right in the heart of Riebeek Kasteel. LEARN MORE HERE.
24 December: 09:00-16:00
25 – 26 December: Closed
31 December: 09:00 – 16:00
1 January 2020: Closed
HOFSTRAAT KELDER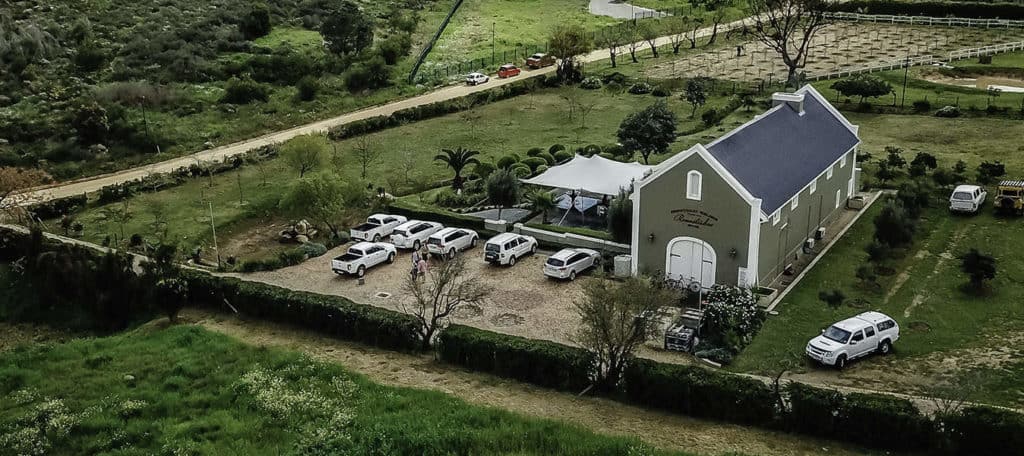 Wim Smit is not a winemaker. He's a guy that makes wine. Or, at least, that's what he says. We beg to differ. Once you've had a glass of Renosterbos Nebbiolo you won't have any lingering doubts about this professional builder's exceptional prowess around the barrel, no matter how low-key his operation may be.
We recently stopped over at Wim and Karin's pretty little cellar and venue in Myrtledene on the outskirts of Malmesbury to find out how he managed to create a wine that took the 2018 Michelangelo Garagiste Trophy when all he really wanted to do was take up a bit of a hobby to stay out of trouble. LEARN MORE HERE.
ALLESVERLOREN
As the oldest estate in the Swartland, the fascinating history of Allesverloren in the Riebeek valley can be traced back all the way to the late-1600s, when this area was still the local version of the Wild West. LEARN MORE HERE.
24 December: 09:00-16:00
25 – 26 December: Closed
31 December: 09:00 – 16:00
1 January 2020: Closed
ORG DE RAC
Org de Rac Organic Wine Estate in the Swartland is pretty hard to miss. Situated on the slopes of the Piketberg hills on the N7, it perches proudly on the special soils and elevations that make its wines so remarkable. We recently caught up with cellar master Frank Meaker to discuss the winery's role as organic pioneer in the Swartland, and South Africa at large, and to learn more about the slow and steady way they do things at Org de Rac. LEARN MORE HERE.
24 December: 09:00-16:00
25 December: Closed
26 December: 09:30 – 14:00
31 December: 09:00 – 16:00
1 January 2020: 09:30 – 16:00
KLOOVENBURG WINE & OLIVE ESTATE
Kloovenburg Wine &Olive Estate in the Riebeek Valley is one of those historic South African farms that takes your breath away. It's at once vibrant and innovative, and also inextricably woven into the very fabric of the Swartland. The estate as it stands at the foot of Kasteelberg today has been farmed in some capacity since the 1704, when governor Willem Adriaan van der Stel gave it to Jan Bothma, who was already settled in Stellenbosch, and used his Swartland holdings mainly for livestock. LEARN MORE HERE.
24 December: 09:00-15:00
25 December: Closed
26 December: 09:00 – 14:00
31 December: 09:00 – 14:00
1 January 2020: Closed