Written by Eben Sadie, The Sadie Family Wines
Global warming is on everyone's lips and the debate has many polar arguments, but one thing stands for sure: current data affirms it as a future reality and today's delayed response becomes the "too late" of tomorrow.
Arguments aside: even if the globe is not warming, getting a policy and an active plan in play may be a great future investment and may become some serious intellectual property if in turn it proves to be the new essential. Farming, at least for now with the drought conditions prevailing and the heat realities, includes finding grape varieties that will naturally fend better for themselves under hydric stress and heat – and if we take into consideration that any research on plant material requires at least 20 years to arrive at vague answers, it is clear that literally no time should be wasted.
Eighteen years ago The Sadie Family Wines started with a project to import new vine material via Vititec as part of the plant improvement scheme, in collaboration with viticulturist Rosa Kruger, and subsequently via other nurseries as well. The gist of the matter is: we need to get material from other areas in the world that share similar challenges to ours, with proven track records of greater results in these trying conditions.
The reality is that South Africa's wine regions for most are based between the 33rd and 34,5th latitude South and that makes for long dry summers with low rainfall. Elgin, Constantia and the Hemel-And-Aarde Valley obviously have significantly cooler temperatures and higher rainfall but the Swartland is dry and warm – and with little (and it seems continuously less) rainfall, it is a serious concern. Worrying alone though, brings nothing and the answer into the future resides in planting isohydric varietals.
What is an isohyric grape or anisohydric grape variety?
In accordance to the type of stomatal response, many species have been classified as isohydric or anisohydric. Isohydric plants are those that close their stomata when they sense a drop in soil water potential, or an increase in the atmospheric demand. On the contrary, anisohydric plants continue to transpire even when soil water content diminishes, because of a poor stomatal adjustment capacity. As a consequence, their leaf water potential falls, and the plant suffers increasing stress. In general the grapevine is considered a water stress avoidant species, with a tight stomatal control. However, some varieties have shown a more efficient stomatal control than others.
In other words: isohydric varieties are basically just more resilient and they handle stress, the breakdown of acidity and fruit definition better during the later stages of ripeness, because the entire system just works more economically with fewer resources.
We started by looking at areas in the world that share the same challenges, such as the southern parts of France, Spain, Greece, Italy and the island of Sicily to start with, being warm, dry Mediterranean climates. Then we considered Lanzarote and southern Portugal, the warm Northern Atlantic zones. They share some of the same solar radiation realities, in some cases the same rainfall patterns and in some cases even similar soil types and soil moisture behaviour.
One definite advantage is that some of these varieties have been growing in these challenging conditions for up to 3 000 years which makes for a greater track record than the varieties that have only been in the Cape for 100 years, and some for even less. Therefore, with some interpretation of solar radiation models and geographic information systems (GIS), being a conceptualized framework that provides the ability to capture and analyse spatial and geographic data, one could hypothetically pinpoint some expected results in the Cape. This, plus of course visiting the areas in question and having a dialogue with experienced farmers and cellars in the given areas, provide relevant data to work with.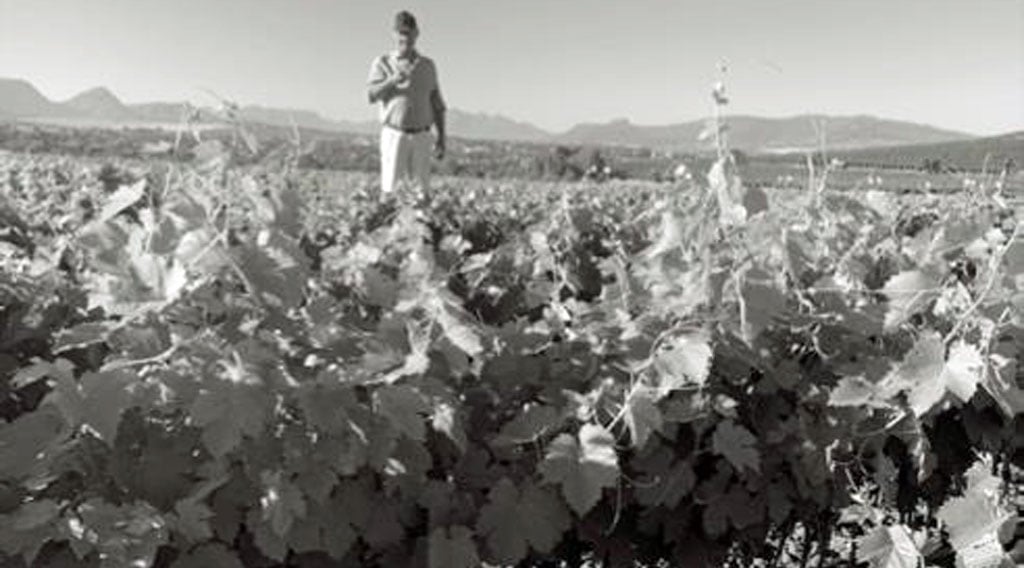 All of this enables one to make the selections, followed up by the laborious task of filing for the importation of the material and getting the needed paperwork done, followed again by years of quarantine, then the further screening of the material for any irregularities here in South Africa – and then, finally, one can start on the long road of multiplying the varieties and establishing on which of our rootstocks and actual soil formations they will prosper.
Some 18 years later we have now planted several varietals in a number of sites – the reason being to expose the varieties to as many variable sites as possible in order to collect the most diverse possible feedback on them. Everything might add up on paper, but the plant in the soil brings us to the last and decisive word. One obviously wants to limit possible failures, for it is a fact that there will be failures… but it is of utmost importance that they are limited and eliminated throughout the whole process since they become extremely expensive in terms of time and finances, especially once the vines make their way into the commercial realm. At an establishing cost of R250 000 + on average to properly develop a dryland vineyard the way we do most of our developments today, mistakes quickly become critical.
We have planted Alicante Bouchet, new selections of massal Carignan, Grenache and Cinsault, Counnoise, Pontac, Tinta Amarella, Tinta Francesca, massal selections of Tinta Barocca, Aghiorghitiko , Xinomavron, Aglianico, Cinsaut Blanc, Viura, Vermentino, Piquepoul, Grillo, Cataratto, Assyrtiko, Verdellho, massal selections of Palomino, Leudonder Pellut, Bastardo, and massal old selections of Semillon and Clairette Blanche. Even in this extensive list, some are being missed, but for now, these are the ones we have had good success with to date.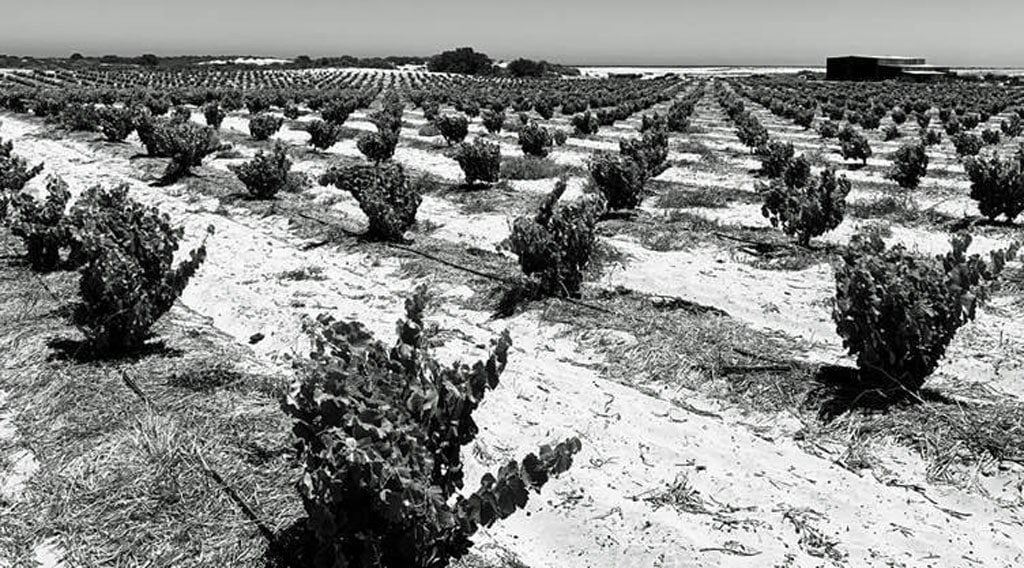 Some varieties were initially planted in 200 vine batches and experimental wines were made with micro–vinification. Some of the results, even at this early stage, have been most impressive.
We have since multiplied the material, mostly via the Vititec and Hexberg nurseries, and have planted commercial vineyards from which the first commercial batches were made in 2019, 2020 and 2021. These are still early days but it is truly looking promising.
Much has happened during the past 18 years and looking back, the only true reality resides in the fact that it takes decades to just form a vague opinion on a new varietal. It will be the next generation who will hopefully look back on the results of these established vineyards and make the final calls. But imagine them getting confirmation, in 20 years' time from now, that this global warming is truly an issue and realising that 40 years could have gone to waste if we had not reacted and started preparing for tomorrow's answers by addressing the question marks we can read today!
Click here to read more about The Sadie Family Wines